Cimwch.com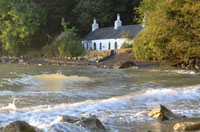 Foxhole, Llanbedrog
"Cimwch" is the Welsh name for the European lobster Homarus gammarus L. 1758.
Mae'r wefan hon i bawb sy'n caru'r môr, y byd natur, a hanes y ffordd draddodiadol Gymreig o fyw.
This website is for all who love the sea, natural history and the history of the traditional Welsh way of life.
101,800
Ymwelwyr ers Hydref, 2003 / Visitors since October, 2003
O ble yn y byd?
Hawlfraint/Copyright © Cimwch.com 2011